Canberra Grammar Junior and Tara Anglican School for Girls take out school awards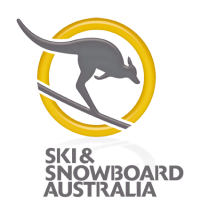 The Annual Australian Ski & Snowboard Awards were held last night in Melbourne. The awards celebrated the best achievements of our Australian snowsports athletes and coaches from juniors through to seniors. Along with the athlete and coach awards, where former Interschools athletes Matt Graham (Central Coast Grammar) and Jarryd Hughes (International Grammar, Redlands, The Scots College) jointly won 'Athlete of the Year', there were two school awards. Snowsports School of the Year went to Canberra Grammar Junior and Outstanding Achievement for a Small School went to Tara Anglican School for Girls.
SNOWSPORTS SCHOOL OF THE YEAR
Winner: Canberra Grammar Junior School
This year the focus of the snowsports school of the year award changed to how schools increased their participation between 2016 and 2017. CGS had an entry increase of 40% at the Southern NSW/ACT Interschools Championships in 2017, with female entries increasing by 146%. School representation at the Australian Interschool Championships in 2017 by 24%.
CGS are committed to introducing new participants to snowsports. This includes running Little Shredders for younger children in Kindergarten to Year 2. Families are then invited to the school snowpsorts introduction night.
The CGS Parents and Friends (CGS P&F) Snowsports Network supports families that are new to snowsports and assist their children to participate in snowsports for recreational and competitive activities.
A Snowfit dry training program is offered in the off season in preparation for the winter competition. Several CGS students participate in the ACTXC Program including roller skiing and dryland training.
Participation in all Interschools disciplines is encouraged with many students competing in multi-disciplines in Interschools and club races when the schedules allow.
Special mention should also go to the finalists of this award; The Kings School and The Scots College. All three schools submitted exceptional applications on how they are increasing participation in their school.
OUTSTANDING ACHIEVEMENT FOR A SMALL SCHOOL
Winner: Tara Anglican School for Girls
2017 saw one of the most exciting and successful years for the school, which saw the launch of the TARA Development Squad (turning beginner skiers into 2018 racers) with start up participation numbers of 20 girls, along with great performances at the Interschools Championships.
Teams from both the junior and senior school were successful in reaching the National titles at Mt Buller. The school sent a team of just 6 girls to the Nationals, 5 of those girls came home with medals, including 3 individual medals.
CLICK HERE for a full list of award winners and athlete and coach biographies.
Would you like to nominate your school for a 2018 Ski & Snowboard Australia School Award? Schools must demonstrate how they are increasing particiaption in their school. Nominations will open early 2019. Previous National winners are exempted from submitting a nomination for 2 years following their win.