Australian Snow Sports Academy (ASSA)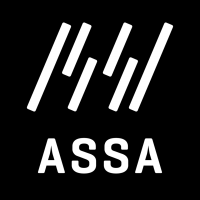 ASSA is passionate about helping Junior Snow Sports athletes get to the next competitive level. Specifically, ASSA has been established for Snow Sport athletes between the ages 12-17 to provide an opportunity for athletes of all schools, selected disciplines and/or community backgrounds to access equal opportunities for progressing to the next competitive snow sport level and reach their goals.
ASSA will provide insight into what it takes to be elite and how to get there. Our live-in training camps with logistics, meals and accommodation included are all encompassing for athletes to have unlimited access to some of the best snow facilities and coaches on offer in Australia. We provide elite sporting fundamentals. Quality nutrition advice; performance psychology; recovery tips; competition preparation skills; and all the essentials for a fast-track into elite competitive sport. As we are an independent organisation, kids from all schools are welcome to register. Supported by qualified and motivated mentors, our programs are safe, comprehensive and great value.
For more information, contact:
Craig Hammond - 0431 438 310 - craig.hammond@ausssa.com