Avalanche - Alpine Club - Perisher Valley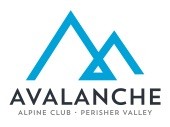 Avalanche is an on-snow family friendly lodge in the heart of Perisher Valley offering a small and intimate home like atmosphere with stunning views of Perisher.
The advantage of our location, just on the rise of a slight incline, is the ability to ski down the road to your first ride up the mountain, in the peak of the season.
With a maximum of 18 guests.
For your comfort, our lodge is fully non-smoking. As an Interschool competitor or family, you can utilise our lodge facilities during the Interschool competition alongside our members and their guests. This ensures your stay is safe, friendly, informal and most importantly, (on a ski vacation) relaxing.
Tariff includes:
Full Breakfast
3 Course Dinner
Hors Oeuvres at 5pm
Sauna access (onsite)
Free Wifi Internet access
Ensuite
Drying Room
Arrival and Departure Transfers
1 x Daily Hans Oversnow back to the lodge (to give those tired legs a break)
To find out more, email bookings@avalancheperisher.com.au, and/or visit the website at www.avalancheperisher.com.au