Concussion Management Guidelines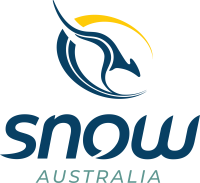 Snow Australia is committed to protecting the health and well-being of everyone that participates in snowsports. It is for this reason that Snow Australia has introduced the concussion guidelines in conjunction with HeadSmart with the aim of providing information and advice for non-medical people who are involved with skiing and snowboarding at any level. These guidelines apply to the care of snowsports participants from beginners and intermediates through to recreational experts and sub-elite or elite competitors. Everyone's brain is equally important and deserves the benefit of concussion management according to current international scientific guidelines.
Additionally, the guideline allows for the Snow Australia community to access the same high standards of care that are available to full-time professional athletes. Our common goal is to achieve a successful return to sport, with full recovery and readiness for competition, minimising short-term risks and long-term health consequences. It is written for the benefits of athletes, parents, teachers, coaches, peers, and any program directors or support staff.