Snowracer and SnowID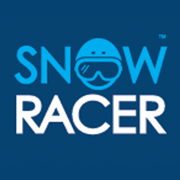 It is a condition of entry that all participants are registered with Snowracer (you only need to do this once). When you have signed up for Snowracer you will be allocated a SnowID.
Only participants new to the Interschools Championships in 2018 will need to register with Snowracer to secure a SnowID.
If you competed in the last few years, you would have already registered with Snowracer either directly through the Snowracer website or as part of the NSW/ACT/QLD participant waiver form.
From 2018, Snowracer registration is no longer available through the Interschools participant waiver. Instead – all new participants to Interschools will need to register directly on the Snowracer Website.
Registration with Snowracer is free of charge and has the following benefits.
Snowracer Insurance - FREE insurance cover while competing in Australia. This insurance is for non-medical expenses to the value of $500 and covers items such as refunds for your entry fee and lift tickets, lost accommodation or car repatriation. More details regarding the policy is available here.
SnowID - Your SnowID is your unique identifier should you register for any events, make an insurance claim or upgrade your registration with Ski & Snowboard Australia.
On many Interschools courses, there is a live timing system that is available for all to see on the Snowracer website. Where an event is run using the live timing system, all competitors registered with a SnowID will appear in the results. Please note, that after an event is held, Interschools official results with all participants will be published on the Interschools website.
PLEASE NOTE
It is the participants (or their parents) responsibility to make sure that you have a Snowracer Registration before entering Interschools events. Please forward the email registration confirmation you receive from Snowracer to your school coordinator so that they have the correct information to complete your Interschools entries.
If you have a Snowracer Registration, keep your contact details up to date. You can do this at any time, by logging into the Snowracer website. Your email address you used to register for Snowracer must match the email address you supply to your school coordinator.
If you are unsure of whether you have a Snowracer Registration and/or SnowID, you can use the SnowID look up.