Snow Australia Interschools and COVID-19 - 16 March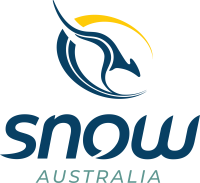 Snow Australia is constantly monitoring the Coronavirus (COVID-19) situation and is receiving regular updates from the AIS and the Sport's Chief Medical Office (CMO) Dr Peter Braun who is taking advice from the World Health Organisation (WHO) and the Australian Government.
Whilst the snow season is some months away, Snow Australia has scheduled a number of COVID-19 response meetings in Canberra / Melbourne / Sydney / and the Snowy Mountains over the coming weeks to discuss Interschools snow sport competitions at the regional, state and Nationals level. Our mitigation planning involves discussions with the various Interschools Committees, School representatives, host Resorts, Sponsors and Event Organisers. That planning will review participant well-being, scheduling options, communication strategies, operational implications and actions to maintain client/consumer confidence throughout the coming year.
We intend to provide updates to the community throughout the review process and as the situation evolves. It is a priority to provide as much clarity as possible so that athletes, parents and schools can plan confidently during these unprecedented times.
Sincerely
Snow Australia
16 March 2020