Snowy Mountains Physiotherapy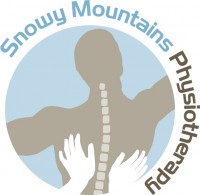 At Snowy Mountains Physiotherapy we don't want your children to miss out on snow time. We are pleased to offer Interschools participants $10 off the initial consult fee.
A physiotherapist can help you resolve your condition or injury with a variety of treatment methods including: manual therapy (soft-tissue mobilisation, joint mobilisations, massage), acupuncture/dry needling, electrotherapy, and exercise therapy (home-based, water-based or gym/sport-based).
Don't let a snow injury reduce time on the snow. At Snowy Mountains Physiotherapy we can get your children back on the snow sooner through:
Providing care of acute injuries with 1-2 days of the injury
Recommending and providing appropriate support through taping or bracing
Optimising your return to your snow sport after injury
Analysing your technique to prevent injury
Improving your flexibility, muscle strength and control
Advising you how to safely increase your fitness
Improving your posture and relieving muscle imbalances
Prescribing a specific exercise program for ongoing injury management
Our service is available at the new Snowy River GP Super Clinic, 5 Thredbo Terrace Jindabyne. We also have clinics in Cooma, Bombala, Bega, Merimbula and Eden.
If your child has an injury or pain that is interfering with their snow time Call 6457 2627 to book in to see any of our qualified physiotherapists for an assessment and treatment.
No Doctors referral is necessary and DVA, private health and workers compensation are all catered for. Remember to mention 'Interschools' to get $10 off the Initial Consultation.
More information on our services can be found at: www.snowymountainsphysio.com