Thredbo Competitor and Team Manager Lift Tickets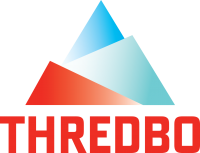 Participants 17 years and under
For Lift Tickets for event days at Thredbo for participants 17 years and under, the best option is to go online and purchase early for the best discounts – this will be a lot cheaper than purchasing lift tickets on the day at the resort. https://www.thredbo.com.au/passes-rentals/lift-passes/
Team Managers and Participants 18 years and older
Team Managers and Competitors 18 years and older are eligible for discounted lift tickets on the day of an event and passes for the date of events are available for collection from any Guest services Office: Valley Terminal, Friday Flat, Jindabyne.
For Team Managers to receive a discounted lift ticket, their name must be assigned to the team/individual they are looking after when entries are completed in the online entry system. No changes or additions of team manager names will be accepted after the close of entries date. Team Manager changes cannot be made at the resort.
Check out http://www.thredbo.com.au/passes-rentals/winter-passes/ for general lift ticket information and prices.