Thredbo Snow Sports - Interschools Race Camp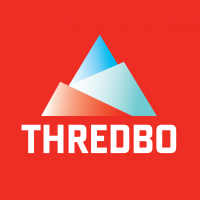 The Thredbo Interschools Race Camps are a great way for school students with a strong skiing or snowboarding ability to increase their skills in all aspects of Racing. The four day Race Camps are for high intermediate to advanced skiers and boarders who have previously participated in Interschools racing and are looking to cut time off their race runs.
State round camp available 17 - 20 August.
For further information - https://shop.thredbo.com.au/#/programs/kids-race/p/interschools-race-camps/
Thredbo Snow Sports also has a great range of seasonal programs for children looking to improve their skiing and boarding skills. With a program to suit every age and ability, our specialised instructors and coaches are handpicked to make sure that your child will take their snow skills to the next level.
Further information about Thredbo's seasonal programs is included on the Thredbo website.