Snowsports Off-Snow Training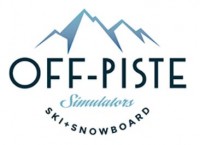 Off-Piste Ski & Snowboard is Sydney's Only and Exclusive indoor Ski and Snowboard Simulators and training facility.
We offer Individually tailored private sessions, race training and readiness, strength, endurance and technical mastery.
Never miss a gate! Join our 'Snowmester' off-snow training program to master the mountain.
Beginners can work towards self development and fine tune their abilities in a safe & encouraging environment.
Intermediate & Advanced racers can master their carving technique, train and practice all year round.
Don't wait for snow season...Start training now!
Off-Piste Ski & Snowboard
The Entertainment Quarter, Errol Flynn Boulevard, Moore Park NSW 2021